Humberview Chevrolet Buick GMC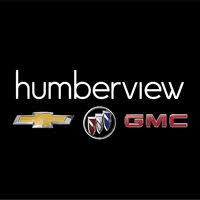 1650 The Queensway
Toronto
,
ON
M8Z 1X1
Carte et itinéraire
Ventes : (647) 560-7787 Service : (416) 259-3030
Aujourd'hui
09 H 00 - 20 H 00
(Fermé maintenant)
Afficher les heures d'ouverture
Masquer les heures d'ouverture
Rechercher usagés
Recherche neufs
Filtrer les Résultats
Autres concessionnaires à proximité
Détails du concessionnaire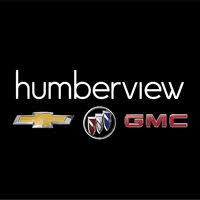 Aujourd'hui
09 H 00 - 20 H 00
(Fermé maintenant)
1650 The Queensway
Toronto
,
ON
M8Z 1X1
Évaluations de concessionnaires
Toutes les évaluations découlent de visites vérifiées chez le concessionnaire. –
En savoir plus
Did not go to see the CX5 as a fond another dealership closer to home. The sales manager was plesant and professional.
Very responsive and ended up buying the car.
All good. Sales rep was very helpful and worked with us to provide us with the best deal.
Contacted by Andrew K, to test drive the Buick. Was greeted in a friendly manner by reception, offered coffee in the lounge. The vehicle was in pristine condition, took for a test drive. Andrew prepared all necessary paperwork, and invited us to sit with Frank to make final arrangements. We were contacted later the same to advise we have been approved and final paperwork to be completed on Wednesday to pick up vehicle. Absolute blessing to all the Humberview Chev facility staff, fast, friendly and curteous.
very cooperative and helpful.
Very friendly just not what i wanted
Great session team. Andy was excellent. I bought the truck.
Afficher les évaluations de concessionnaires antérieures
9
Only communicating at the moment. Very responsive to questions and within 6 hours I had vehicle details, a contact person and a follow up message indicating that vehicle was in and ready for test drive. Very professional.
Salesman was knowledgeable and very helpful
They responded and told me the car was sold. Saving me the time of going to check the car out at the dealership
The sales person boooked an appointment for us to see the car After waiting for an hour at the dealership we left without seeing the car as the sales person never made it to the dealership Amazing
Very professional. Responded quickly on my query and offer assistance on my future requirements